Say hello to the new StaffRight
Published by Hiro Kawashima on April 15, 2019
After listening to our customers' feedback, we spent the last six months redesigning and redeveloping StaffRight. StaffRight is our standalone staff forecasting platform that works side-by-side with any enterprise staffing and scheduling system including API Healthcare, Kronos, and Cerner.
Here are some of the changes we made:
A Fresh Look
We completely redesigned the user interface to make StaffRight easier to learn and use. In addition to supporting multiple desktop browsers, we eliminated the number of clicks required to find and view critical information. We also created a dashboard to replace your home page. The dashboard now displays the most critical alert in addition to your staffing schedule for the next 24 hours.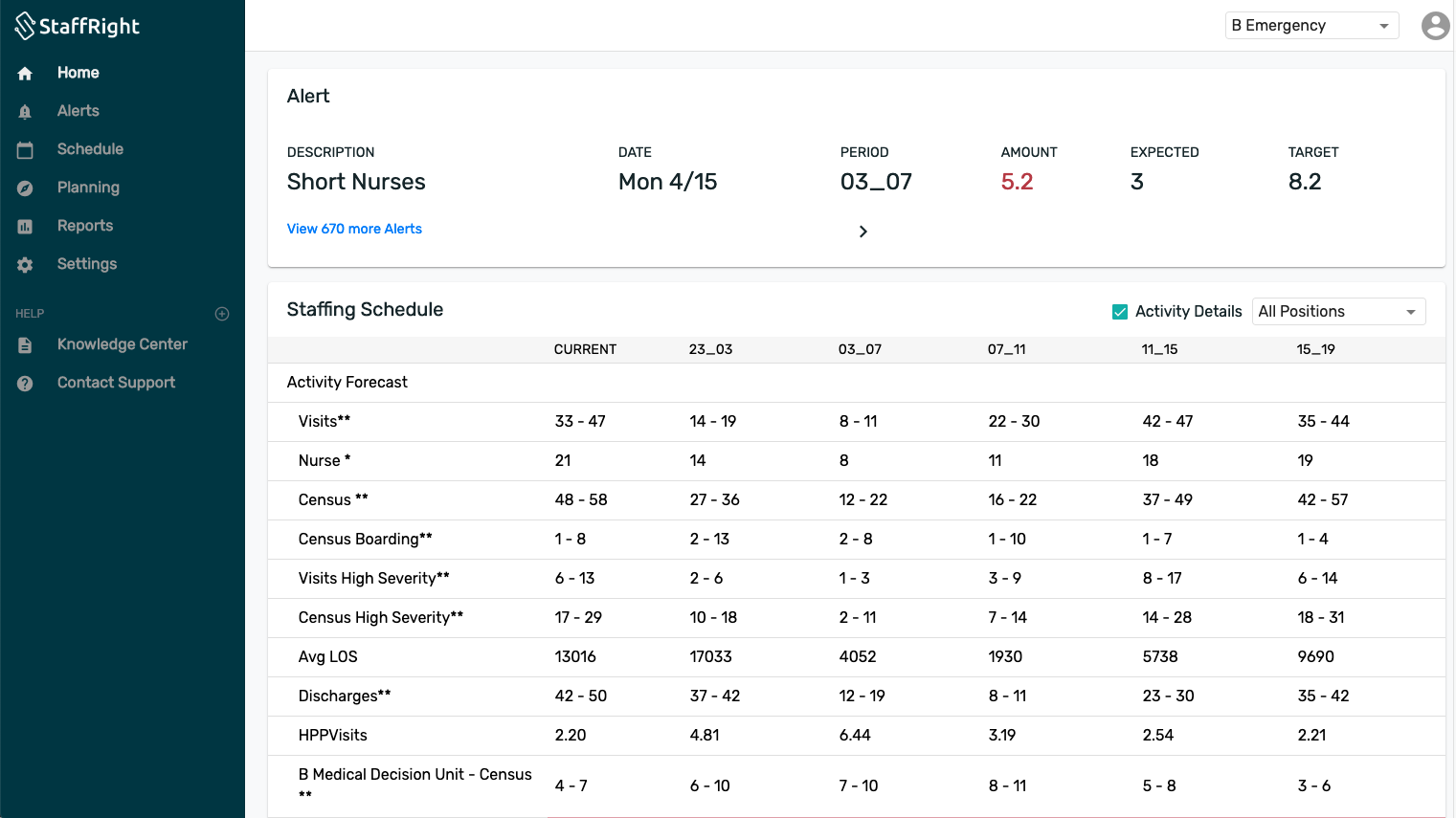 Alerts
StaffRight now displays a variety of customizable alerts ranging from high census alerts to over and understaffing alerts. We designed these alerts to call attention to issues and provide a set of recommended actions. These alerts are available directly on your dashboard or can be sent to you via email or text.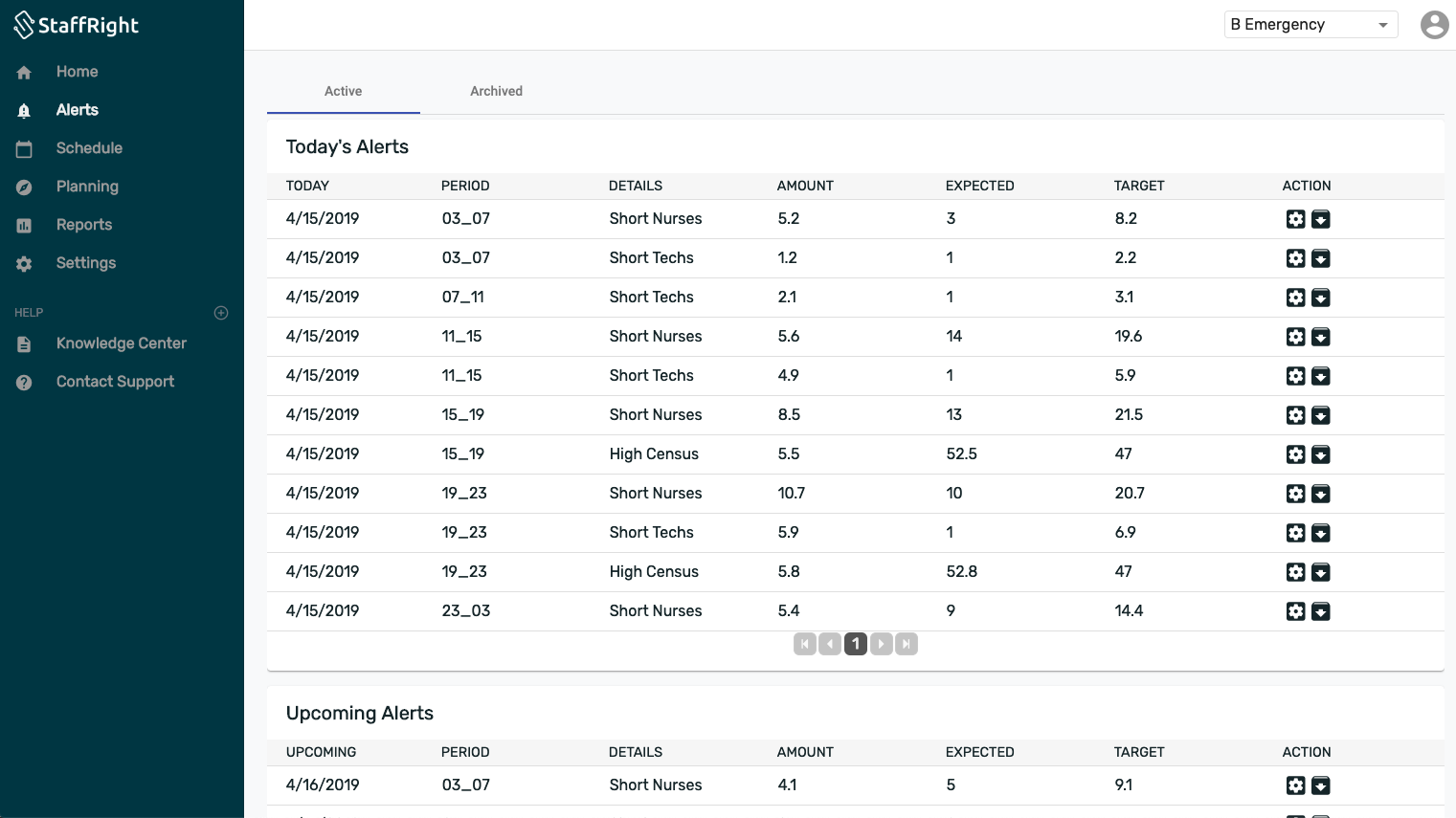 Alert Actions
You told us that alerts alone were not enough. So we created a set of actions including a list of recommended call-ins or call-offs. Driven by rules you set, this list also provides critical information including hours since the previous shift, hours until the next shift, and hours a staff member has worked. You can notify the staff member using email or text.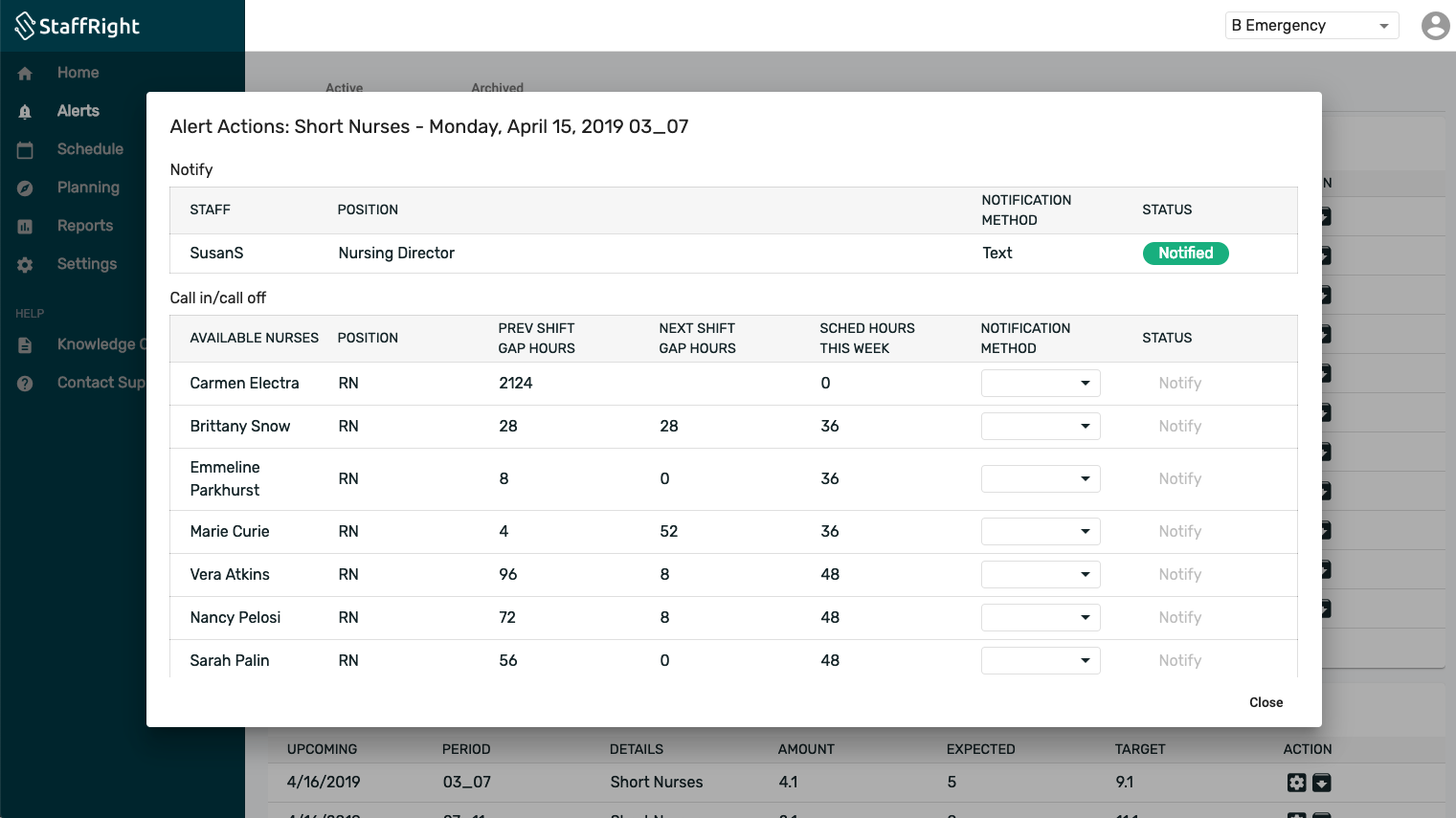 Multi-Department Support
We realized that many charge nurses manage schedules for multiple departments. StaffRight now supports multi-department views meaning that you can now see schedules, forecasts and alerts across more than one department at a time.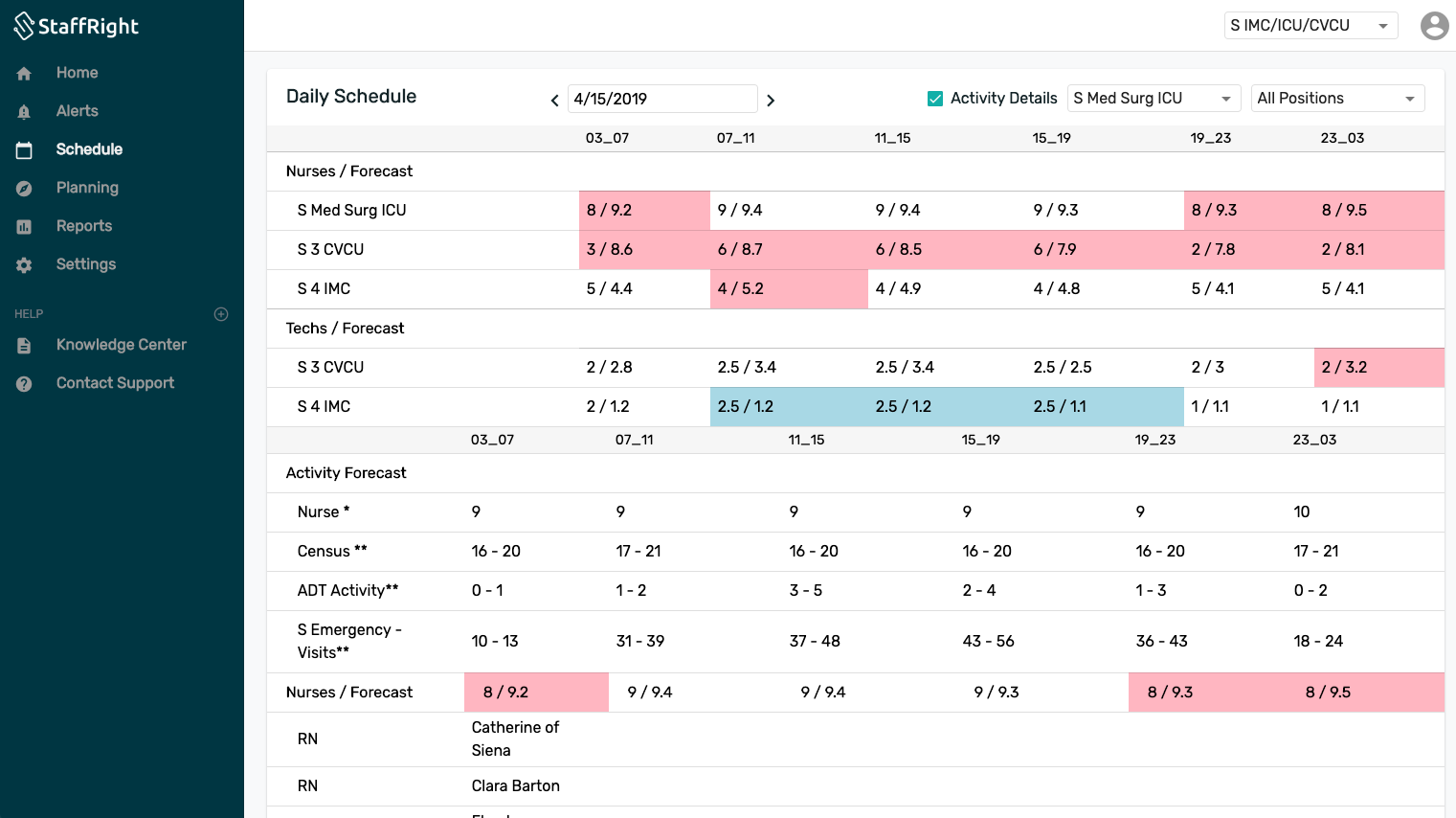 Reporting
We developed a number of new reports to help you better manage your department. View reports ranging from Time of Day to Capacity Risk and Seasonality Index. Select appropriate Service Levels to customize the data ranges for your department.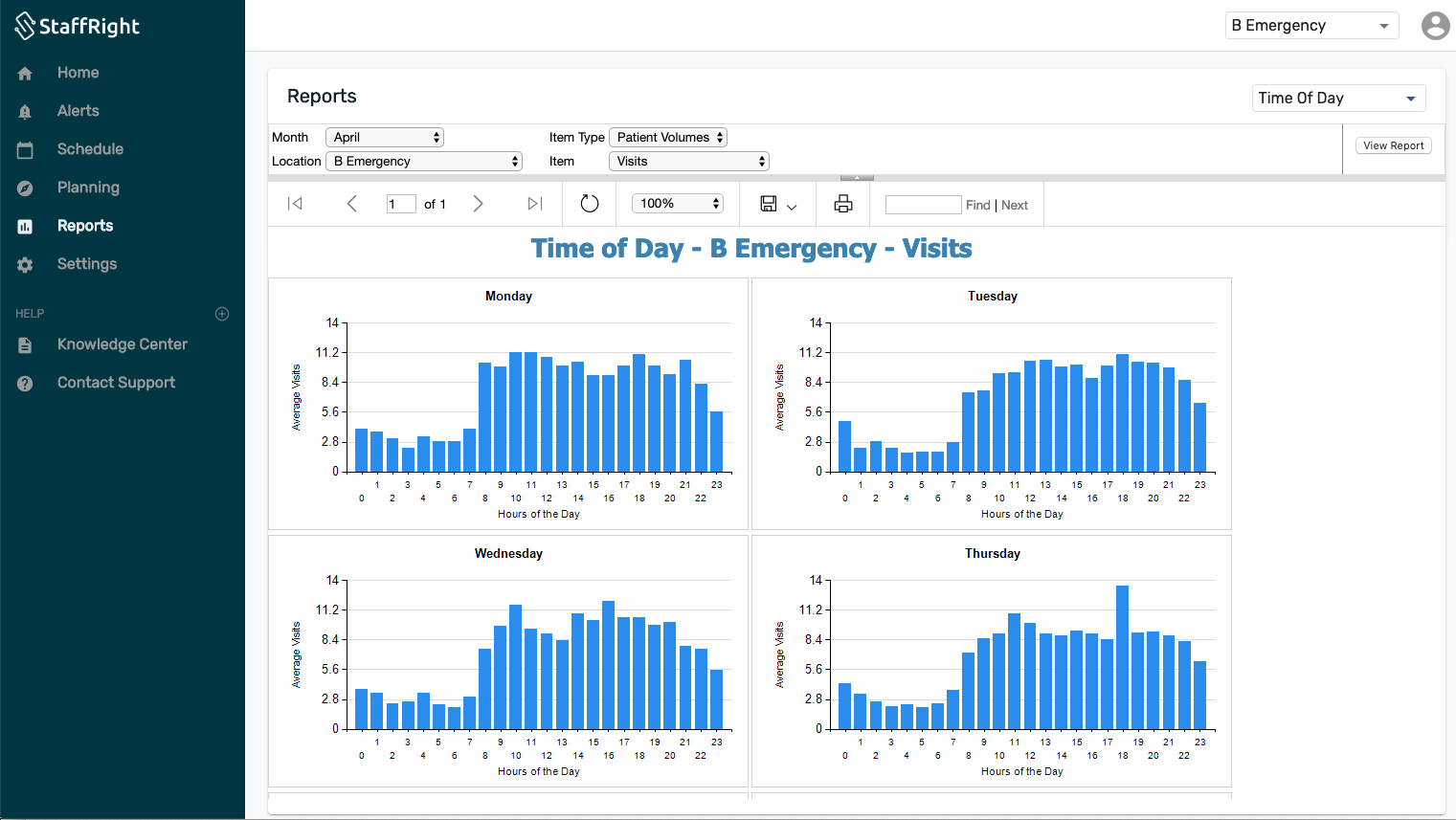 staffright.n.1.0.0
Next post:
Ep 1 - Forecasting patient demand and staffing need with Scott Duncan